All You Need to Know – Formovie P1 Pocket Projector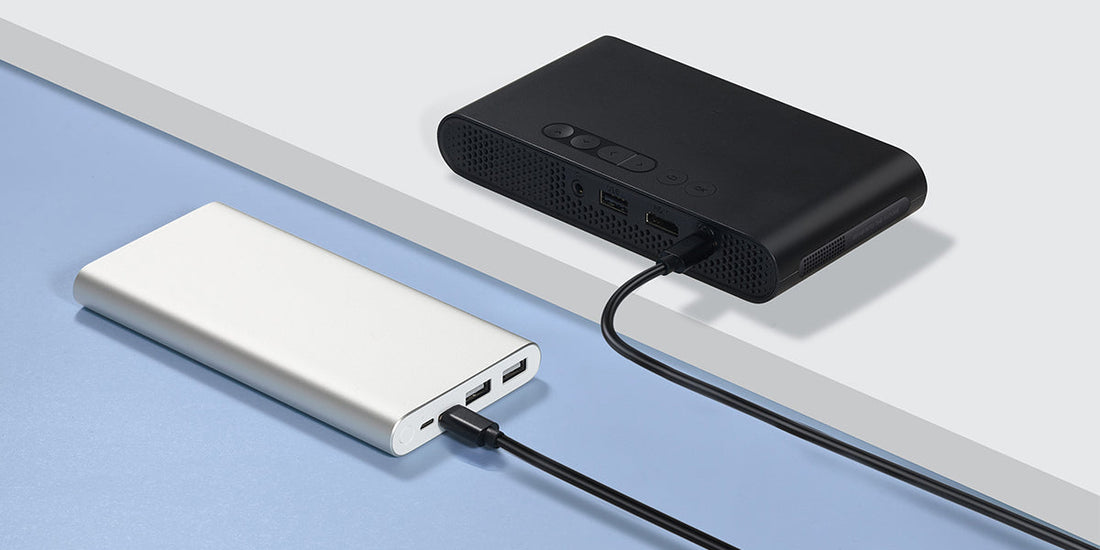 Entertainment can come in all shapes and sizes, and if you want the option to take your entertainment anywhere, the Formovie P1 Pocket projector could be the mini projector that you need. It's the world's thinnest ALPD projector, providing up to 800 ANSI lumens of brightness, and brilliant image displays from your pocket. It allows you to wirelessly transform a standard smartphone or laptop screen into a 100-inch display, making it perfect for bringing to business meetings, impromptu movie nights with friends, or camping trips with the family. 
ALPD Technology 
Advanced Laser Phosphor Display (ALPD®) is a technology that tackles the disadvantages faced by LED and lamp projectors, to display brighter and more vivid images for extended periods of time. Lamp projectors produce sufficient brightness, but are prone to overheating and require multiple bulb changes. LED lights solve the problem of maintenance, but they can only produce a limited amount of brightness that affects the quality of the picture. Laser light projectors can achieve a higher level of brightness, reach a wider range of colors, and be designed to be much smaller than traditional projectors.
Simple to Set-up
When it comes to getting the perfect display, this portable projector does all the hard work for you. It supports vertical auto-keystone correction so you can simply place it in the desired spot facing the screen, and let the Formovie P1 projector perfectly align the display to the screen. Vertical keystone correction lines up the image to fix distortion at the top or bottom of the screen.
Compact and Portable
With a dimension of 150.8 x 80 x 24.6mm, the Formovie P1 projector is slightly larger than a smartphone and can easily fit in a jacket pocket or a handbag. This gives you the ability to conduct elaborate business presentations in remote locations, keep everyone entertained in the car on a long road trip, and get the party started anytime you're gathered with friends. 
Wireless Connectivity
Not only can you enjoy your favorite movies and videos directly from a laptop or smartphone, but the wireless screencasting also lets you play mobile games on a magnificent screen. Once you've connected the smart projector to another device, you can control the volume and picture settings directly on the Formovie P1 projector with the dedicated control buttons. 
Type-C Interface
Power is supplied to the Formovie P1 using a Type-C cable, so whether you're using it at the office, at a house party, or on a road trip, you can conveniently power this mini laser projector. If you plan to use it where the power supply is limited, such as on a camping trip or while you soak in the bathtub, the Formovie P1 can be powered with a portable rechargeable battery pack.
Eye Protection
Unlike a smartphone, tablet, or TV screen that uses direct light to display images, Formovie P1 uses light diffusion that bounces light off another surface and essentially projects the eyes in the long run. It's a more suitable option than a tablet for children's screen time, and it can create an experience that is more immersive and nurturing to the learning mind. 
Find more ways to spend quality screen time. 
Built-in Speaker 
In addition to providing a brilliant display, the mini projector has a built-in speaker eliminating the need for an external sound system, especially in remote locations. The Formovie P1 projector can be connected to a laptop or smartphone and used solely as a Bluetooth speaker to get the party started, and you can take it a step further by projecting music videos or disco lights to make the party even better.  
Formovie P1 Specs
Picture Size:
40''- 100'' 
Dimensions:
150.8 x 83 x 24.6 mm
Keystone:
Vertical Auto-Keystone Correction
Interface:
1 x HDMI 1.4, 1 x USB 2.0, Headphone 
Power Connector:
Type-C PD
Meet All Your Display Needs
Whether you're entertaining at home, on the road, or in the office, the Formovie P1 projector can meet all your display needs conveniently. If you're considering adding a projector to your entertainment system, check out our list of reasons why a portable projector will make entertaining even better.