Formovie P1 Pocket Laser Projector
Sale price

$249.00

Regular price

$399.00

Sale 37%

Unit price

per
Up to 100'' large screen
ALPD® light source
800 lumens
Built-in speaker
Support wireless screen casting
Type-C charging port
Our dedicated Customer Support Team is at your disposal to address any and all of your inquiries.
*The currency(USD/CAD/GBP/EUR) used for the final transaction will be determined by your shipping country.
Up to 100'' large screen
You can easily adjust the throw distance to produce an image of 40''-100''. You can watch films, enjoy concerts and play games, at any time.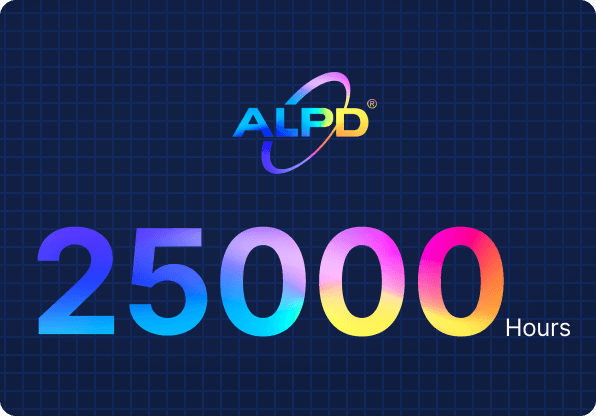 ALPD® light source
By using the latest DLP® technology, Formovie P1 Pocket Laser Projector can provide clearer, crisper images. The light source can work for more than 25000 hours with good brightness.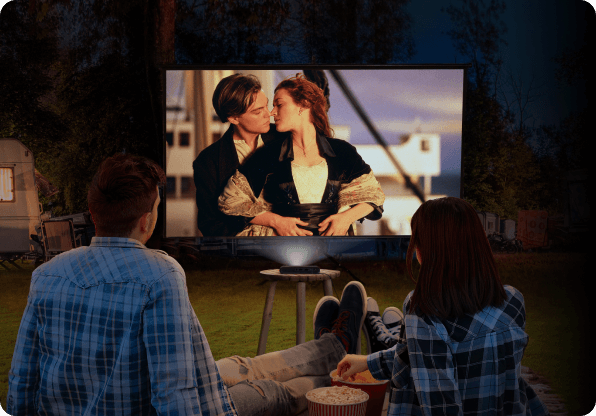 800 lumens
You can also enjoy the wonderful pictures during indoor daytime. Of course, night time or dark room is better.
Built-in speaker
Because Formovie P1 Pocket Laser Projector is equipped with a built-in speaker and connected to a smartphone, it can also become a speaker.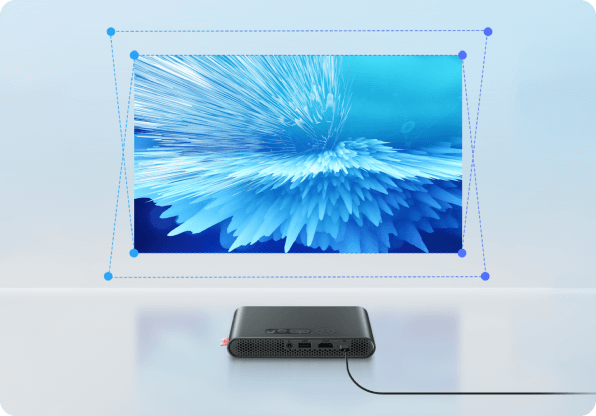 Vertical auto-keystone correction
Formovie P1 Pocket Laser Projector supports vertical auto-keystone correction. This function makes it easy to use while watching movies.
Support wireless screen casting
The Formovie P1 Pocket Laser Projector can perfectly transfer movies, videos, photos, games from an iOS/Android smartphone and Windows computer to a big screen for projection display.
Specifications
Keystone
Vertical auto-keystone correction
Interface
HDMI 1.4*1, USB2.0*1, Headphone
Portable p1
My experience on the Portable p1 projector in my personal opinon & it's worth every penny i spent on this device. I now have the option to have a mini theater in any room, & anywhere i have enuff space to project on to. 100 incihes of viewing pleasure is pretty awesome. We're talking 10feet of any movie or tv show you want, anywhere, & any time. I can't compare this to to any other portable projectors out there, but this thing is pretty awesome. Picture quality i would give it a 7 out of 10. I have yet to purchase a screen for it. I'm currently viewing it on an all white simi gloss painted wall & i have no complaints. Although i will be purchasing a screen for it soon, but as for now, I've unplugged my tv & all i want to do is watch everything on this projector. Maybe the screen may have a little less glare because of my simi golssed wall. I personally love this device. This projector pretty much takes up my entire wall in my bedroom. The sound is very poor, but to fix that problem i connected a speaker that has a aux conection, probelm solved. You get the sound you want to create that movie type atmosphere. At first i was going back & forth debating whether or not to buy the projector. I finally decided to give myself a gift & i couldn't be more excited about my purchase. You will not be mad if you buy this device. I also have a 70inch flat screen, & I'm more excited to watch the p1, than i am to watch my television. It amplifies your viewing pleasures. In the future i will definitely be buying the big formovie projector, but for now im going to use this device until that day comes. Put some movies on an usb drive & you have all the movies you want, pack it all on the carrying case, & you're good to go. I literally take this thing with me everywhere i go, just incase i want to create a movie night with friends or family. I'm givin my reviw to encourage others who may be thinking about it but not sure. Yes it took a while for me to receive device, maybe a month or 2, just because they were out of stock when i made my purchase. But when i finally got it, no complaints. For the price, & the quality, GO FOR IT. 👍 👍 I hope this review helps you to become part of the formovie family. Once you show this to those who don't know about this will want one for themself.. To help with the sound quality i purchased a sound bar with an aux connection. Im good to go. Look online & look up speakers wit aux connections, make sure you buy an aux cord & c cable long enuff to reach atleast 10 feet or more.
great bright image... issues with Wifi
This thing is bright for the size. The auto keystone is a neat feature. I still can't get the wifi to connect to any of my wifi routers. Always says "Fail" and there isn't a way to configure settings or no error codes to help decipher the issue. Still as a HDMI projector I am super pleased. Only other thing is I ordered it with the US power adapter and it still came with the Euro one. No big deal I have an adapter.
It's great !
The image is clear, bright, even when stretched a bit wider than the recommended 100", the sound is clear, as a projector it has surpassed my expectations for a great price.
Not bad
It's a good projector for the price. Just wish it had a remote. But other than that, not bad.
Notes:
*ALPD®, the laser fluorescent display technology, is based on the technical route of laser-stimulated fluorescence and hybrid multi-color laser for image display. ALPD® is a technology widely used in cinema laser viewing halls.
*The display can be any size from 40" to 100"; projection distance and area are deduced based on theoretical approximations. Actual data may vary slightly.
*Distances in the above table are approximate and may differ in real-world conditions. Adjustments apply based on your actual dimensions and conditions.
*All data shown above was tested by Formovie Laboratory unless otherwise specified. As all physical environments are different, test data may be different from actual data.
*Images are for illustrative purposes only. Actual effects may vary subject to the specific product.