·
Product Information,
Projector Knowledge
Why Do You Need a 4K Projector? Formovie Has the Answer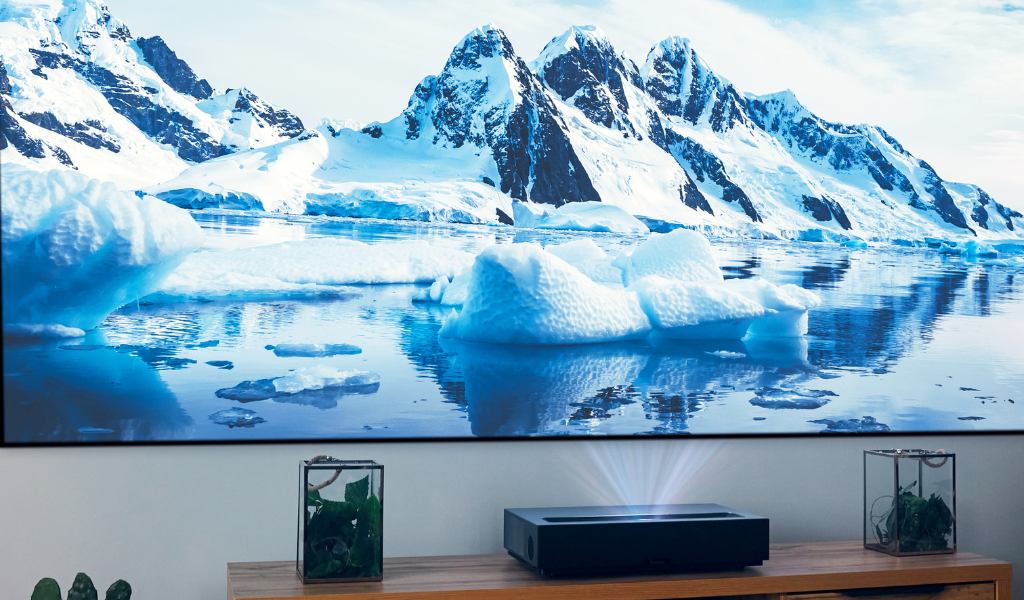 The best home theater projectors offer a spectacular picture quality that is comparable to the display you get at the cinema. With a majority of the latest films and television shows being produced in the highest possible quality, it's quite essential to consider including a 4K UHD projector in your home theater if you prioritize the quality of the displayed image. Streaming services such as Hulu, Disney+, and Amazon Prime Video produce and stream a majority of their content in 4K UHD because the images have greater depth and detail. But what is 4K, and why does it deliver such remarkable images?
What Is 4K?
Electronic images are made up of pixels, and the resolution of an image describes the number of pixels displayed per inch of the image. The more pixels an image has, the higher the resolution will be, and the more detailed and realistic it will look. 4K is often described as Ultra High-Definition (UHD) because it's an improvement on the previous 1080p full HD and 720p standard HD resolution. A 720p image has 1280 x 720 pixels per inch, while a 4K image has a total of more than 8 million pixels (3840 x 2160) per inch, to produce what is known as true 4k. 4K enhancement technology can achieve just over 4 million pixels by doubling native 1080p, which is good for smaller screens but can distort the quality of the image on a larger screen.
A 4K Projector Is Essential
Each tiny pixel displayed by a 4K projector works to deliver a detailed depiction of every visible color, revealing more color details in each frame. This is ideal on a massive screen that's more than 100 inches wide, whether it's being used for gaming or watching high-quality 4K UHD movies. The screens on computer monitors, cellphones, and even some TV sets are considerably small enough to get away with making an enhanced 1080p image look deceptively close to being true 4K, but a large screen using the same technology could display an image that looks slightly smudged. And while you may consider owning a 4K TV instead of a 4K projector, the TV would take up more usable space even when it's not in use, while delivering a screen size that's considerably smaller than a projector.   
The Leading Choice
The Formovie THEATER, a winner of the 2022 Laser TV Showdown, combines dazzling 4.0 ALPD Technology with 4K UHD resolution to produce images with more texture for a more life-like display.  It supports HDR 10+ and Dolby Vision, enabling it to create an immersive experience with content of any high-dynamic range format. The built-in Bowers & Wilkins speakers, enhanced with Dolby ATMOS, produce a super immersive sound to make this UST projector the all-in-one entertainment station. 
It also includes features like: 
A screen that adjusts up to 150-inches for maximum viewing

2800 ANSI lumens and 3000:1 FOFO contrast rate for the accurate display of dark tones, light tones, and vivid colors.

The latest Android TV™11.0 supports over 5000 apps, giving you an unlimited number of content options
According to a review on Techradar, the Formovie THEATER delivers better overall performance compared to other UST projectors, at a very competitive price.
Own an Amazing Projector
The entire range of Formovie projectors is specifically designed to deliver an outstanding display of video content on a massive screen, for the most captivating experience of vivid colors and clear images. Formovie pairs its resolution with image enhancement features like MEMC, HDR10+, and ALLM to deliver extremely awesome pictures for the home projector.
You may also interested in: How does MEMC work?
Visit the Formovie website to view our range of projectors, and sign up for the newsletter to receive a $400 discount on your Formovie THEATER.