How Is HDR Different from SDR?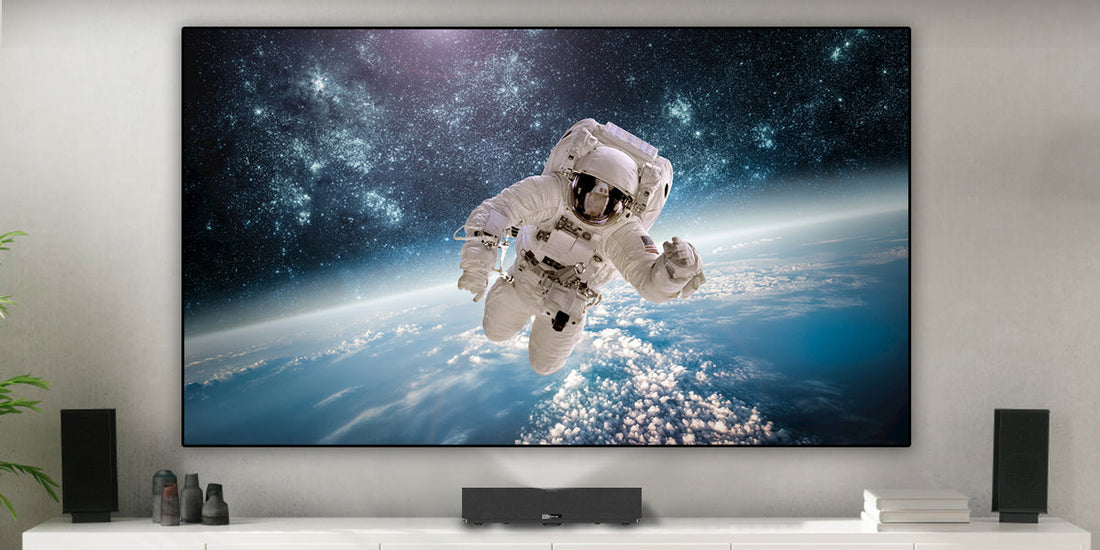 Over the years, screens have developed in many ways including how big or small they are, and what they're used for. The most striking development is quite a recent one, and HDR has certainly elevated the way we view content. For the most part, screens display images in the Standard Dynamic Range (SDR), and High Dynamic Range (HDR) was reserved for still images from the 1980's until recently. But what is the difference between HDR and SDR, and how exactly does it improve the display and take the viewing experience to the next level?
What Is HDR?
HDR, which has been around since 2014, is a technique used in the capturing and processing of imagery. It reproduces realistic images by increasing both highlights and shadows. For the viewer, the images appear to have a wider range of colors, and superior details and they're closer to what the human eye naturally sees. 
What Is SDR
SDR is a screen contrast technology that is used to display color characteristics and contrast on CRT displays. It represents only a fraction of the colors and contrast capabilities of HDR, making the images dull in comparison.
Which Dynamic Range Is Better?
Before the introduction of HDR, SDR was the main way to deliver light intensity to screens and images. So HDR is essentially the next generation of display signal technology that can create a high degree of contrast, color clarity, and overall brightness in an image. HDR technology was designed to work with newer televisions and monitors, and it spans a variety of display technologies such as smartphones, cameras, and even projectors. 
Color gamut refers to the range and the number of colors that a screen can display. Since HDR can display a wide range of colors, it's essential for an HDR screen to have a wide color gamut for the best results. While SDR can display a total of 16.7 million colors, HDR exceeds this to display more than 1 billion visible colors. 
Learn more about What is a gamut?
Color depth, or bit depth, refers to the maximum number of colors that can be displayed per pixel of a screen. SDR content can have up to 10-bit of color depth but usually has around 8-bit. HDR content on the other hand can reach a color depth of 12-bit. 
Common Types of HDR
Dolby Vision
Developed by Dolby to deliver rich details and sharp contrast, Dolby Vision is one of the leading HDR technologies currently available. The main objective of Dolby Vision is to replicate captured images as accurately as possible, and this is achieved with the use of dynamic metadata that adjusts lighting and contrast on a scene-by-scene basis. 
HDR 10
The 10 in HDR 10 refers to the 10-bit color depth of this dynamic range format. For the best display, while using this format, it's recommended that the screen has a Rec.2020 color gamut, and 100 nits brightness. 
HDR 10+
HDR 10+ is a dynamic range format that was developed by Samsung, Panasonic, and 20th Century Fox as a license-free alternative to Dolby Vision. It behaves more like Dolby Vision than HDR 10, in that it adjusts lighting and contrast for every scene as opposed to applying a standard adjustment to the entire video. 
How to Enjoy HDR Content
Both Amazon Prime Video and Netflix have a wide range of content in HDR format, and you can find a list of more than 200 options on Trusted Reviews including titles like The Sandman and Wednesday. It is essential that your TV or computer screen can support the display of HDR content, otherwise you won't get the full experience.
Formovie THEATER
The Formovie THEATER has a beautiful 4K UHD resolution, and it's the world's first projector that supports Dolby Vision and Dolby ATMOS for a completely immersive spatial and visual experience. Because not all content is created using the Dolby Vision format, Formovie  THEATER also supports HDR 10+ and HDR 10 formats to broaden the range of viewable content. The award-winning laser TV is fitted with impeccable display features such as

Dynamic Range for a Better Picture
Compared to the SDR video format, HDR improves picture quality by improving the appearance of natural highlights and shadows, and by introducing a wider color gamut to the image making it look more realistic.