How To Enable HDMI Source 2.0/2.1 Mode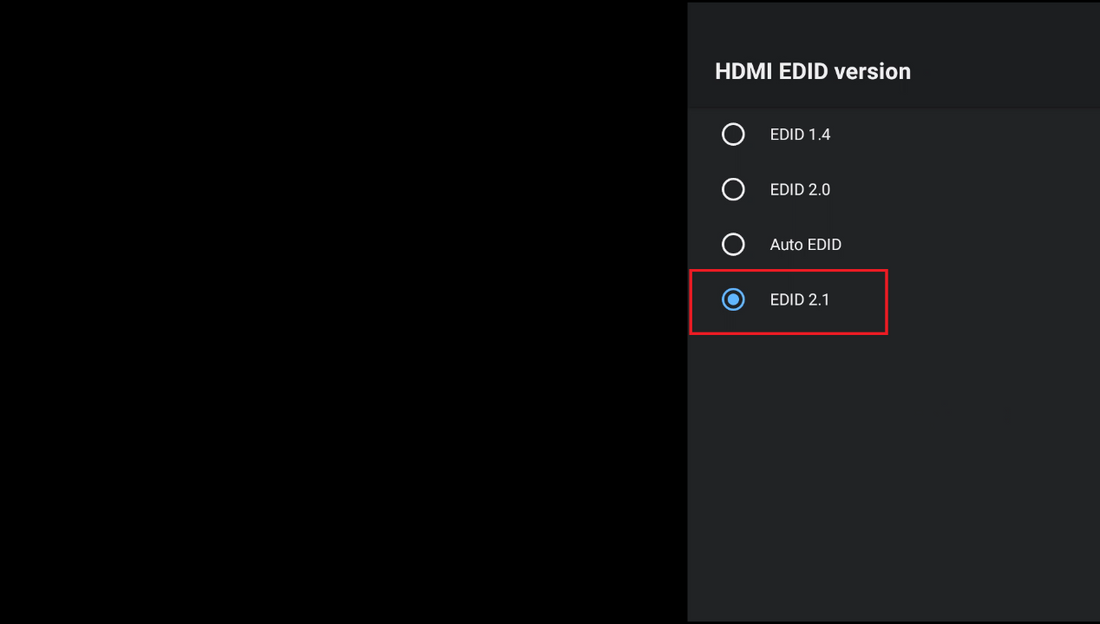 Ⅰ. Function introduction/explanation
Projection in the case of signal source input, HDMI EDID default for Auto mode, some customers feedback after connecting PS5, some TV sticks and other peripherals, the resolution can not support 4K 60hz, but also can not open HDR and other settings. We analyze the reason for this situation is that EDID is not turned on 2.0/2.1 mode, this article will introduce how to set EDID2.0/2.1 mode.
Ⅱ. Application
1. Formovie Theater
2. Android 11 (RTM4.220307.197)
III. Disclaimer
The images and procedures in this document are screenshots of Android 11 (RTM4.220307.197) pages and related operations. Please refer to the actual page as the steps may differ from the following document due to system update.
Ⅳ. Illustrations
1. PS5, some TV sticks and other peripherals connected to the projection, select the projection of the upper right corner of the signal source button, select to enter the signal source page.
As shown above, my device is connected to the HDMI2 port, so HDMI2 will be lit up in the menu, click on it to go to the Peripherals page.
2. When you enter the Signal Source screen, the current Peripheral System page is displayed. Then press the remote control Settings button and in the pop-up menu page, select Settings.
3. Once Settings is open, select Device Preferences.
4. After opening Device Preferences, select inputs.
5. After opening the inputs, select the HDMI EDID version.
6. After opening the HDMI EDID version, you can see the page has two choices: EDID2.0 and EDID2.1;both modes are available,EDID2.1 is recommended for models with EDID2.1.
Other notes
None.