The World's First Google TV LCD Projector with Certified Netflix: Xming Page One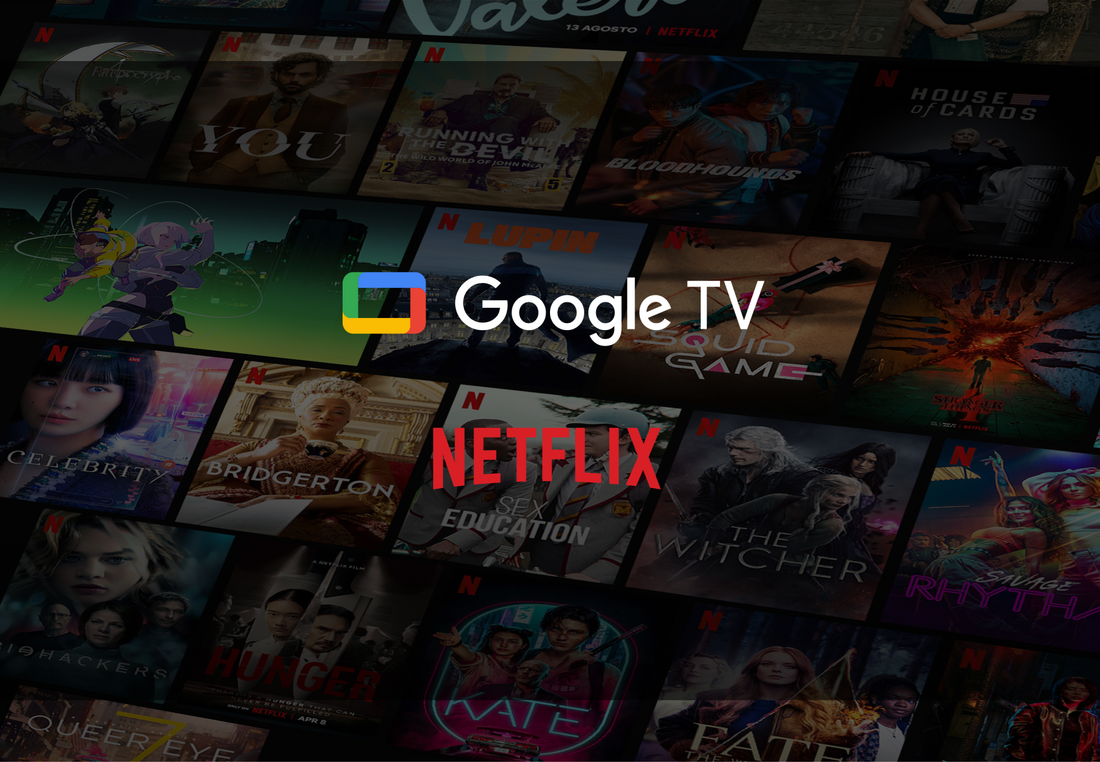 Streaming platforms have blown up the entertainment industry by making it possible to enjoy your favorite bits of content from virtually anywhere in the world. Whether you're at home in front of the TV, on an airplane with your tablet, or in the middle of nowhere with a portable projector, it's quite possible and simple to catch up on your favorite TV shows or watch the latest blockbusters from your downloads on YouTube, Disney+, and Netflix. 
As the World's First Google TV LCD Projector with Certified Netflix, the Xming Page One brings an unseen level of accessibility to entertainment. Your selection of some of the world's best movies, series, and games are brought to life in a brilliant 1080p resolution. The Xming Page One is built to deliver high-quality displays synonymous with modern-day filmmaking, projecting rich contrast and exquisite bright levels.
The Difference Between Android TV and Google TV
If you know absolutely nothing about operating systems, you at least know that Google and Android are part of the same family. This could make you wonder what the difference is between Android TV and Google TV. 
According to the Android Police, Android TV has been around since 2014, giving users access to their favorite Android mobile features on the screen like voice control, and the ability to play games. Google TV only came about six years later in 2020, and it's essentially an additional layer of software that's running on the existing Android TV. 
Android TV suggestions stem from streaming applications and what's popular in your area, not necessarily your individual preferences. On the other hand, Google TV utilizes machine learning, Google Assistant, and Google's Knowledge Graph database to understand your viewing patterns and customize the home screen accordingly.
What to Watch on a Google TV LCD Projector with Certified Netflix
The entertainment freedom delivered by services like Google TV and Netflix extends to some of the best old and new movie titles, an intricate collection of TV shows and series, and games that can potentially be enjoyed on the massive 120-inch screen of your Xming Page One. 
Google TV allows you to access other streaming platforms like Disney+, Amazon Prime Video, HBO, and Apple TV. Instead of watching everything via Chromecast, which is also a feature available on Google TV, you'll download all the streaming apps on the Xming Page One where they will be stored on the 2GB of onboard memory. 
The Netflix streaming app, commonly found on mobile devices, laptops, and some smart TVs isn't officially available on a variety of projectors, and the Xming Page One is the World's First Google TV LCD Projector with Certified Netflix. This means that in addition to the 700,000+ videos that are available across 10,000 apps on Google TV, you'll gain access to the more than 17,000 titles available on Netflix.
Games
Entertainment goes beyond the music we listen to, and the video content we consume. Playing is one of the oldest ways humans have kept themselves entertained for generations.  Platforms like Google TV and Netflix offer users a range of challenging or simple games like Teenage Mutant Ninja Turtles: Shredders Revenge which was released in 2022 on the Netflix platform.
A New Level of Entertainment Freedom
Experience the next level of entertainment access with the Xming Page One and its ability to bring life to a diverse selection of the world's best movies, series, and games in stunning 1080p resolution. The convenience of top-tier entertainment has never been more accessible or effortless.