Is a Home Theater Projector Good for Gaming?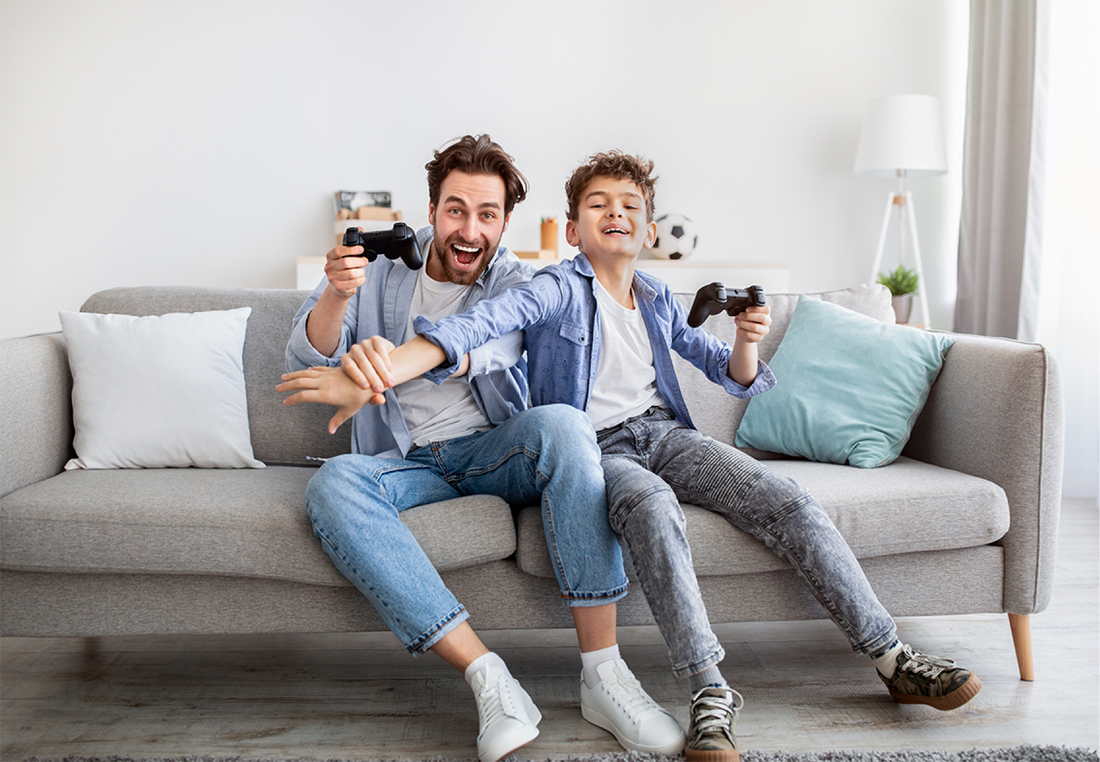 Gaming can be a great way to unwind after a long day, and while incorporating a gaming console or PC into your entertainment area is relatively easy, you wouldn't want to compromise on the massive, immersive display usually provided by the home theater projector. The idea of needing an entirely different screen to accommodate casual gaming sessions is daunting, so it's okay to wonder if a home theater projector is good for gaming. The short answer is yes, a home theater projector like the Formovie THEATER can do an excellent job of projecting video games. The long answer to the question will be explained in detail throughout this blog. 
We'll explore the key features that make the Formovie THEATER more than capable of delivering a fully immersive gaming experience, such as the dedicated game mode, the enhanced optics and audio provided by Dolby, and the multiple connectivity ports that'll never leave you in a dilemma about what to plug in. This blog will also shine a light on the future-proof aspect of the Formovie THEATER that ensures you'll be gaming for years to come.
Formovie THEATER Game Mode
Home theater projectors are built for the ultimate display of cinematography, delivering high-resolution pictures that transform your experience of different types of content in an instant. When gaming, however, the screen has the potential to lag and ruin the entire experience. That's why the Formovie THEATER is built with a game mode that automatically activates low latency and MEMC.  
Auto Low-Latency Mode (ALLM)
A dynamic feature of the Formvoe THEATER is the auto low-latency mode that detects interaction with a gaming console and transitions into low-latency mode. The time delay between a user's input and the game's response, also known as latency, is one of the most crucial performance factors when playing a game. If a display has high latency, the entire gaming experience will slow down or lag, so low latency should be a top priority when shopping for a gaming display. 
The four main categories of latency are very slow (more than 63 milliseconds), slow (40-62 ms), fast (20-40ms), and very fast (0-20 ms). With an impressive response time of 32ms, the Formovie THEATER has a low latency that allows it to deliver a fast response rate and a fluid gaming experience
Motion Estimation, Motion Compensation (MEMC)
The fluidity of the game is also enhanced by the built-in MEMC, a technology that compensates for missing frames by intelligently replacing each frame. Frames can appear to go missing when the screen refreshes much quicker than the number of images available in a single frame, and without the appropriate image to replace the missing frame, the film appears to jump from frame to frame. Ultimately, the purpose of MEMC is to match the incoming frame rate of the video to the refresh rate of the screen. This is an essential feature for watching fast-paced action movies or live sports, and it also comes in incredibly handy when playing 120 FPS games on a PS5 or Xbox Series X.
How Dolby Enhancements Elevate the Experience
Sound effects can make the game come alive and transport you deeper into the gaming realm. What you hear in the game is almost as important as what you see, and the dual Dolby enhancements on the Formovie THEATER take the visual and audio experience to a new high. 
Dolby Vision 
Dolby Vision is a high-dynamic range format with an incredibly wide color gamut allowing it to display the deepest contrast of dark tones and vivid colors in every scene. It's capable of adjusting the color, contrast, and brightness displayed in a video on a scene-by-scene or frame-by-frame basis. Dolby Vision is also capable of reaching peak brightness at 10 000 nits on displays, compared to 1000-nits offered by formats like HDR10. This means that you'll be able to see everything as the game transitions from light to dark scenes, and you'll be able to spot enemy troops in their darkest hiding spots. 
Dolby ATMOS
Dolby ATMOS delivers a three-dimensional audio experience that can greatly enhance gaming by providing players with a heightened sense of spatial awareness. This spatial awareness allows the gamer to perceive multiple audio cues like footsteps and gunfire from multiple directions, adding a sense of realism to the experience.  
External Sound System Connection
HDMI ARC/eARC ports are most commonly used to connect external systems like sound bars and gaming consoles, and it's the best connection to use for the best audio results, including access to Dolby ATMOS. The Formovie THEATER comes with three HDMI 2.1 ports to allow the seamless integration of up to three high-definition multimedia interfaces. 
Is a Home Theater Projector a Future Proof Investment?
To determine whether or not your home theater will be able to withstand the turmoil of the ever-changing tech landscape to deliver outstanding gaming displays for a few years to come, consider the following: 1) Can you play the latest console games with it? 2) What is the estimated lifespan of the projector?
As it stands, the HDMI 2.1 port is one of the fastest ways to transmit data, delivering a total

bandwidth of 48 Gbps

compared to the 18 Gbps delivered by the HDMI 2.0 port. Even as technology continues to advance, it'll be a few years before the fast HDMI 2.1 port is deemed obsolete. Both the PlayStation 5 and Xbox Series X connect to displays using an HDMI cable.
According to lab results, the Formovie THEATER has an estimated lifespan of 20 000 hours, which equates to just over 833 days if you use the projector non-stop. With this analogy, it's easy to see how the Formovie THEATER will remain useful for the next few years. 
Revolutionize Your Gaming Experience 
In addition to all the features listed above, a home theater projector can turn a regular 60-inch game into a fully immersive 150-inch experience that'll have all the respective players feeling involved. Not only is the Formovie THEATER a great alternative for gaming, but it can also completely revolutionize your gaming experience now and in the future.